Each program is designed to cover the technical, tactical, mental and physical skills that are essential for you to reach your potential as a player. Focused on position-specific workshops, building skills, mental strength, the ability to read the game and self-management, our training camps are designed to improve player performance both on and off the field. Our training camps are fully immersive, which means that participants stay together on site for the duration of the camp in a 100% rugby dedicated environment. Coaches are selected from among elite current and former rugby players, giving participants the opportunity to learn directly from the most talented people in the rugby world.
This training camp is intended for players born in 2007 and 2008 with a licence (or foreign equivalent) who want to develop their technical, physical and mental performance.
CONTENT OF THE TRAINING CAMP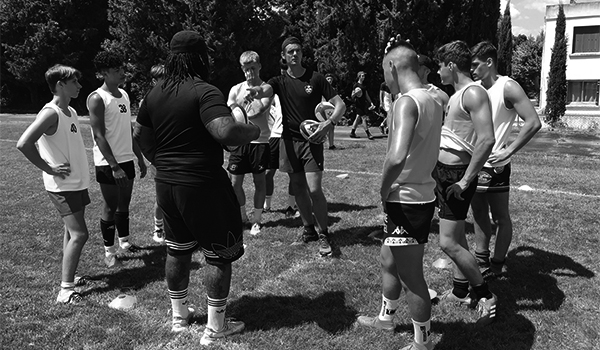 This training camp is intended for players born in 2004, 2005 and 2006 with a licence (or foreign equivalent) who want to develop their technical, physical and mental performance.
CONTENT OF THE TRAINING CAMP
DATES OF CAMPS
Improvement camp : From 07 to 13 July 2022 and Performance camp : From 15 to 21 July 2022
CAMPS LOCATION
CREPS of Toulouse 1 Avenue Edouard Belin 31400 Toulouse
PRICE
735 € – Training camp including full board (7 days / 6 nights)
Included in the training camp
Accommodation and full board
Transfer airport//station > CREPS
Classes
Access to infrastructure related to the training program
Access to the personalized follow-up platform for 1 year (player support)
Post-camp technical, tactical and mental assessment
A detailed assessment of the position strengths and weaknesses and the main areas of development.
Training camp T-shirt and water bottle
Training camp diploma
Follow-up technical record book.
Each player will be assigned a coach who is a specialist in the position, usually a former or current professional or even international player. He will work closely alongside a general coach (1 coach for every 12 players), which will allow the player to have a detailed understanding of his/her qualities, progress and the issues related to his/her position during the course of his/her development plan. Personalized follow-up is offered to players for one year via a dedicated platform where players will be able to continue exchanging with the coaches.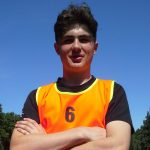 Merci pour ce stage au top, je suis partant pour l'an prochain !
Julien
Provence Rugby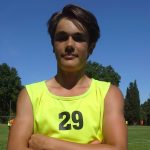 J'ai beaucoup apprécié la disponibilité des coachs et la qualité des conseils.
Nathan
Stade Toulousain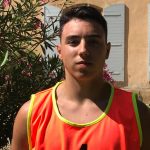 Stage très complet, je suis extrêmement content d'avoir réalisé ce stage qui m'a appris beaucoup de choses et qui m'a fais découvrir le haut niveau, ce fut une très très belle expérience. Merci beaucoup.
Ludovic
Rugby Club Mauguio Carnon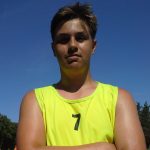 Très bon stage avec des entraineurs très pointus. J'ai bien été préparé au haut niveau de Gaudermen. Rendez vous l'année prochaine.
Maxime
Stade Français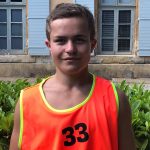 J'ai adoré ce stage qui m'a permis d'apprendre énormément auprès de coach de haut niveau. C'était la première fois que j'avais l'occasion d'évoluer devant des top coachs 🙂
Ce stage m'a fait passer un cap dans la confiance en moi. J'ai le sentiment aujourd'hui d'avoir les moyens de mes ambitions.. Un très très grand merci à vous tous.
Tom
US Carcassonne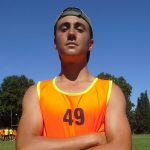 Salut les gars ! Juste j'envoie un message pour vous remercier pour le stage parce que c'était vraiment un truc de ouf, j'ai adoré et j'en ai encore les étoiles plein les yeux. Le suivi est archi cool aussi. Encore une fois merci beaucoup et à l'année prochaine j'espère !
James
RC Paris 15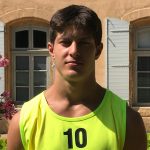 Je suis très satisfait de l'enseignement vécu à l'AIR et prêt à le renouveler une prochaine saison.
Merci à tous les entraîneurs, joueurs, cuisiniers pour cette super semaine.
Yavi
CABBG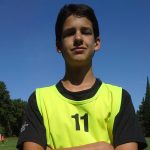 J'ai appris beaucoup de choses sur mon poste et j'ai énormément apprécié de côtoyer des joueurs, anciens joueurs et entraîneurs tous de haut niveau et de noter tous leurs conseils pour la suite.
Emilien
Montpellier Hérault rugby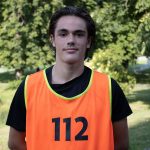 Voilà notre 3eme édition avec AIR qui approche ! Un rdv devenu incontournable pour notre fils. Au delà d'avoir l'opportunité de développer des compétences techniques au poste et de développer son analyse du jeu, sa communication, cette organisation immersive augmente considérablement son appartenance au monde de l'ovalie, sa motivation envers son projet sportif. Nous avons toujours souhaité que notre fils participe à des stages en dehors de son club. Il a eu l'occasion de participer ds plusieurs régions à différents stage rugby. Nous avons enfin trouver la structure adaptée orientée 100% rugby et encadrée par des professionnels. Tout est réunis ! Exemples vivants de carrières pro réussies, préparation mentale, gestion de la blessure et j'en passe. Vous pouvez être certain que les jeunes s'inscrivant à ce stage ne viennent pas pour passer des vacances ou faire du surf ! Il viennent évaluer leur niveau… et identifier les points d'améliorations pour leur rentrée sportive.
Nathan
Stade Toulousain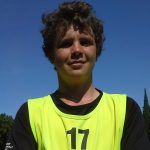 Nous avons beaucoup apprécié la qualité de l'organisation, de la préparation avec un test de niveau préalable, l'appel du coach puis en arrivant un rdv privé pour connaître les attentes des joueurs.
Ensuite la qualité exceptionnelle des intervenants et des ateliers mis en place.
Bravo et à l'année prochaine !
Titouan
USPG Rugby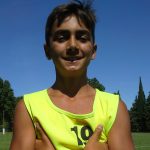 J'ai adoré ce stage, je pense avoir beaucoup progressé et j'ai fait des connaissances avec plein de joueurs de rugby, je vous remercie pour ce stage.
Evan
Bassin Annecien Aravis Rugby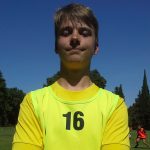 Merci pour mon fils et les enfants en général. Aucun reproche.
Perceval
Rugby Club Motterain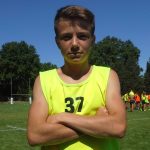 Je tenais à remercier tout l'encadrement du stage. Matteo a passé une super semaine, dans une belle ambiance, et est rentré plein de souvenirs dans la tête. Il a énormément apprécié les coachs avec lesquels il a pu s'entraîner et apprendre, discuter avec des joueurs pro très sympathiques et rencontrer des gloires du rugby Français qui nous ont tant fait vibrer.
Matteo
RC Chateaurenard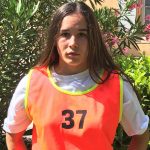 Merci encore c'était trop cool !
Leelou
FCG Amazones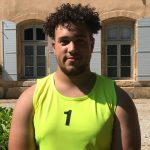 En tant que parent, mon fils a apprécié le stage qui l'a remis en confiance de part les ateliers et les discussions que vous avez eues avec lui.
Grace à vous et à la pédagogie de tout l'ensemble du staff, Bastien a adoré ce stage et vous avez su le mettre en avant , ce qui a permis de le mettre en confiance et je sais qu'il capable de beaucoup choses dans cet état d'esprit.
Bastien
Rouen Normandie Rugby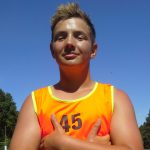 Merci pour ce stage, vous m'avez transmis de l'expérience et des souvenirs.
Antonin
RC Massy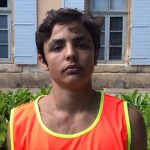 Excellent stage qui allie la performance et le plaisir. Que des points positifs rapportés par le stagiaire Eliot qui aurait souhaité travailler un peu plus la vitesse et le jeu au pieds si sa cheville ne l'avait pas handicapé. Réinscription très probable l'année prochaine. Stage à recommander.
Elliot
Stade Français