Our coaches represent some of the most experienced and skilled coaches and former players in rugby. The coaches are all state-qualified and specialists in the area they will be responsible for during the camp.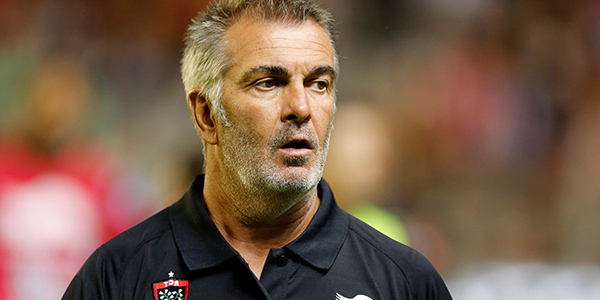 Born in Montpellier, his playing career took him to the position of hooker for RC Narbonne. Turning to coaching, he has coached Biarritz, Grenoble, Stade Français, Perpignan and Toulon, notably in charge of the forwards. He is triple French champion and double European champion.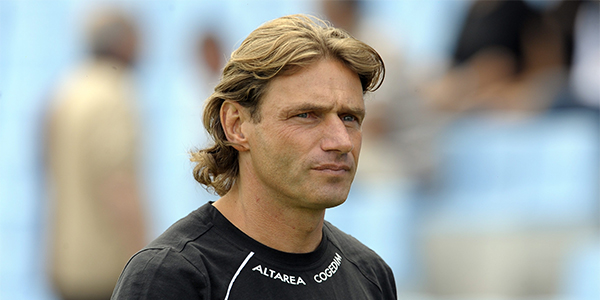 Demi de mêlée et Tarbais d'origine. Il a joué à Toulon de 1991 à 2000 puis entraîné de 2003 à 2006 aux côtés de Thierry Louvet ainsi que de 2008 à 2011 aux côtés de Tana Umaga et Philippe Saint-André. Champion de France 1992 et vainqueur du Tournoi des 6 nations en 1993, il est également demi-finaliste de la Coupe du Monde en 1995. Double champion du monde des moins de 20 ans en 2018 et 2019 en tant qu'entraîneur des avants. Il compte 23 Sélections en équipe de France. En 2020 il est à nouveau rappelé par la FFR pour entraîner les arrières de l'équipe de France des moins de 18 ans.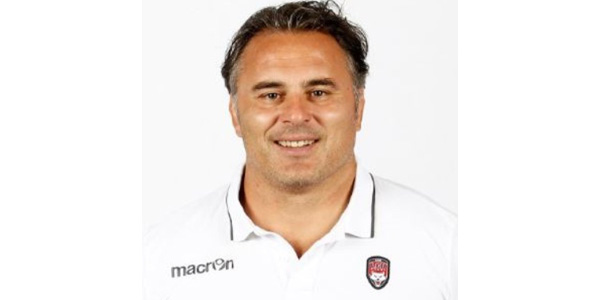 Born in Nîmes where he started his career as a rugby player. He will then play for the French team and will evolve as a hooker, notably within the workforce of AS Béziers, Sale Sharks and RC Toulon. In 2006, he was England champion after a memorable game against Leicester. In 2015, he became the LOU forwards coach.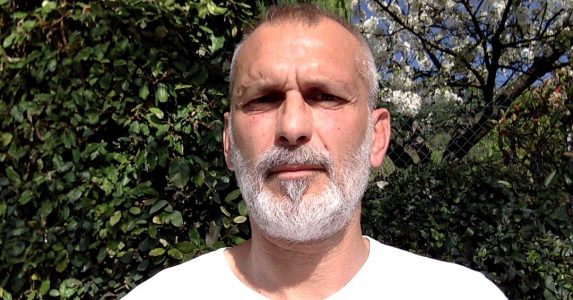 Born in Nice Michel started as a player in Nice, Aix-en-Provence and Suresnes. Former head of company and consultant in project management he becomes professional of training and rugby High Level. He has trained successively Provence Rugby, Angoulême and Aurillac. Michel is currently the Director of the AIR rugby camp.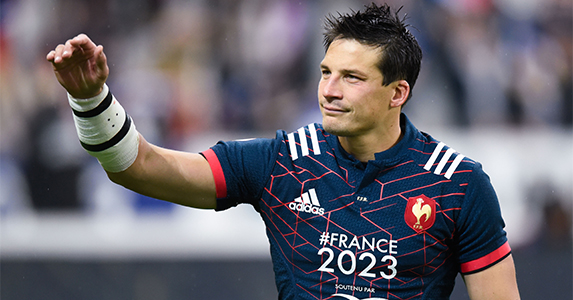 Born in Montpellier, he has 66 French team selections. Half-time opener formed at Pic Saint-Loup he played at the MHR with which he is vice-champion of France and wins the Challenge Cup. Still finalist of the French championship with Toulon he plays today in Racing. Winner of the Grand Slam in 2010 and finalist of the World Cup 2011.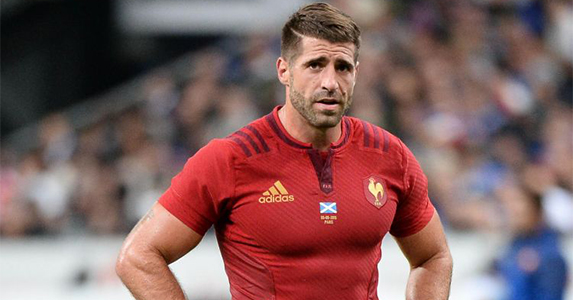 The Oloron-Sainte-Marie native started his career at the Biarritz Olympique and then played at Castres and RC Toulon with which he won the Top 14 in 2014 and three Champions Cups. At the end of his career as a player he becomes coach of the rear at the RCT. International, he counts 19 selections in French team.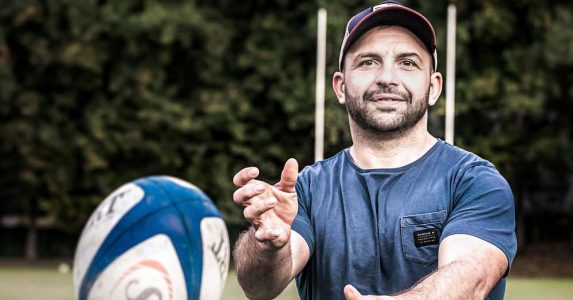 Hooker trained with Aviron Bayonnais, his 14 year career took him from Aviron to Soyaux Angoulême via Biarritz Olympique, FC Grenoble and US Dax. Under 21 World Champion with the French team in 2006, he also won the European Challenge in 2012 with BO. Since 2019 he has been coaching the forwards at SA Mauleon.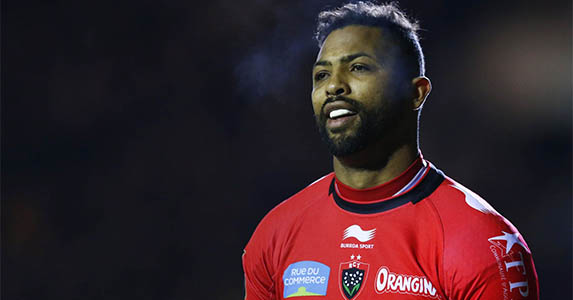 Born in Trinidad and Tobago, Delon started rugby at age 8 in Richmond before moving to France, where he played at Racing Rugby Club in Nice and where he wore the colors of France under 16. . He will then join the English club London Irish where he will remain from 2002 to 2012 and then join Rugby Club Toulonnais until 2016. From 2016 to 2019 he will extend his career at LOU. Delon evolves as a fullback or winger. In addition, he has 26 caps with the England team, including the 2011 World Cup in New Zealand.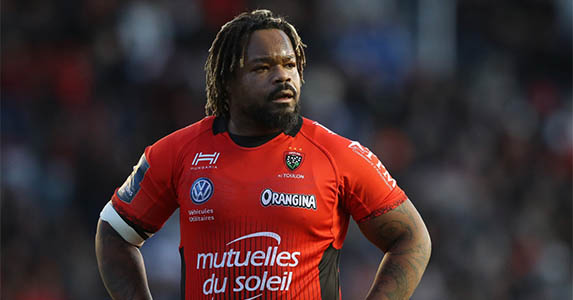 Born in Créteil and trained at RC Massy and Stade Français, he spent 8 seasons at Rugby club Toulon with whom he won three European Cups and a French championship. From 2019, he is repositioned to the third center line position and extends his career with LOU and Rugby United New York. He won the 2010 Six Nations Tournament and participated in the 2015 World Cup with the France team for which he had 47 selections.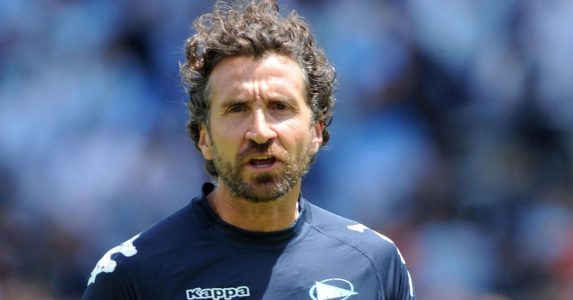 Born in Bayonne, Jean Dauger's grandson began his playing career as a flyhalf with Aviron Bayonnais, Racing and Bordeaux Bègles. He then went on to coach the UBB backs from 2009 to 2015 and was head coach and backs coach for Aviron from 2015 to 2019. French Pro D2 Champion.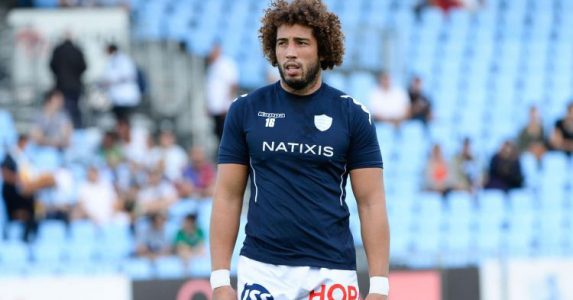 Born and trained in Bordeaux, he plays as flanker and number 8 for Castres Olympique. French Champion in 2017 with Clermont, he also played for Béziers and Racing.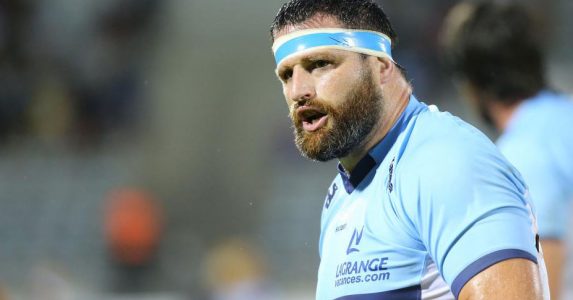 Trained in Hendaye and prop for Aviron Bayonnais since 2005. He was Pro D2 champion in 2019 and has three selections with the French Barbarians.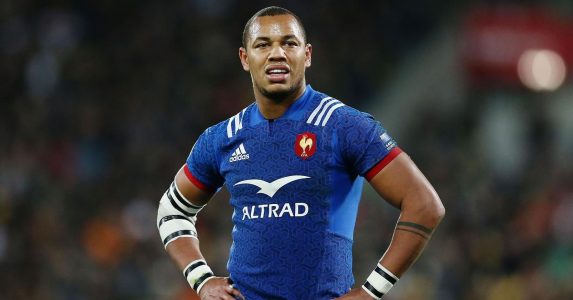 Born in La Seyne sur Mer (Var) where he trained, he played in Toulon for two years and at the Stade Toulousain for three years. Centre for Stade Français since 2018, he has played 51 internationals for the French national team, and participated in seven Six Nations Tournaments and two World Cups.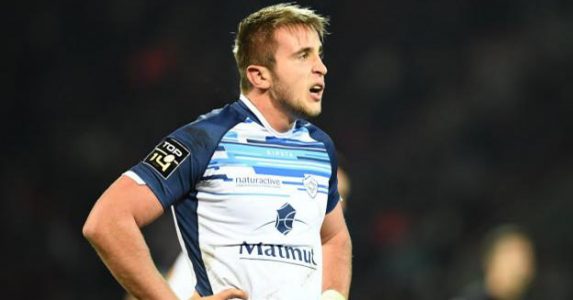 Flanker for Castres Olympique, he trained with Union Athlétique Vicoise de Vic-Fezensac and with Auch. He has two international caps, and was also Champion of France in 2018.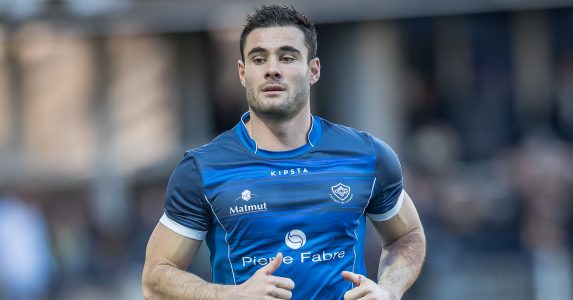 Born in Albi, where he began his career, he has been playing as a fullback or winger in Castres since 2013. An international player, he was Champion of France in 2018.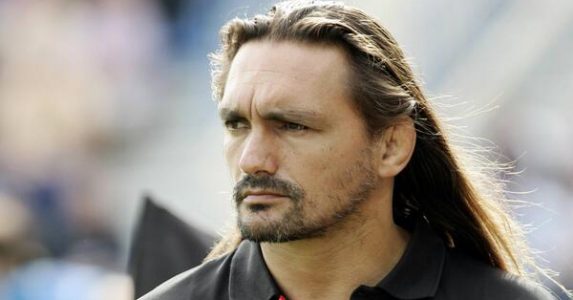 Born in Toulon, "L'Indien" is an RCT legend. Third row, he was Champion of France in 1987, 1992 and finalist in 1989. He became coach alongside Aubin Hueber from 2004 to 2006 and was Pro D2 champion in 2005.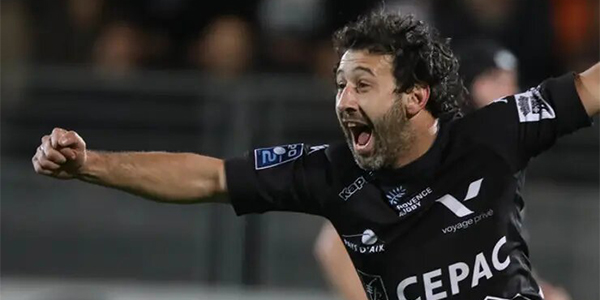 Trained with Boucau and Aviron Bayonnais, he has 72 Rugby Sevens caps and won the Plate in Hong Kong. He holds the record for scoring tries for Aix en Provence, a club where he spent his entire career as a winger.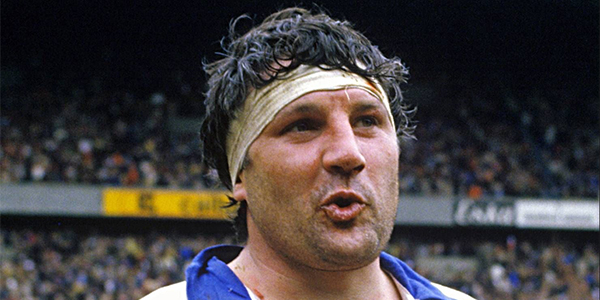 A monument of Basque rugby and native of Itxassou, he was one of the greatest props in French rugby. He spent his entire career at Aviron Bayonnais, where he was president, and was a finalist in the French Rugby Championship in 1982. He has 27 international caps for France and won the Five Nations in 1981 (Grand Slam) and 1983.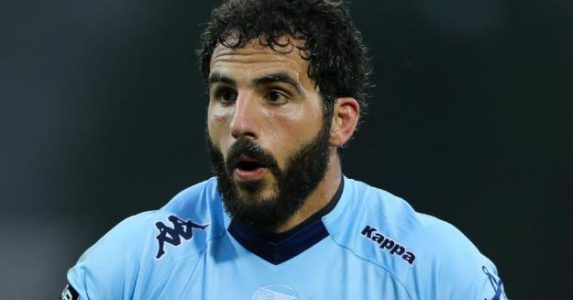 Legendary flanker for Aviron Bayonnais, he played there for 19 seasons including 12 at the professional level.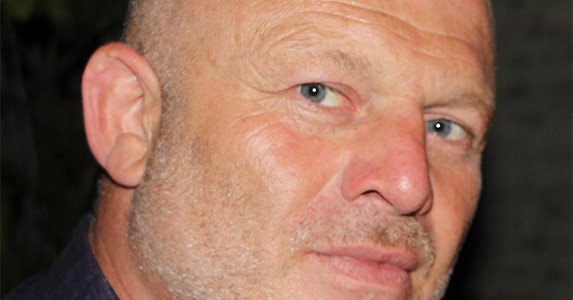 Born and trained in Béziers, he began his career there before joining Stade Toulousain in 1999. He ended his career in Clermont in 2005. He played with the French national team from 1997 to 1999, as prop. French Champion with Toulouse in 2001 and winner of the European Cup in 2003. He had 13 caps for France playing in the Grand Slam winning team in 1998, and was a World Cup finalist in 1999.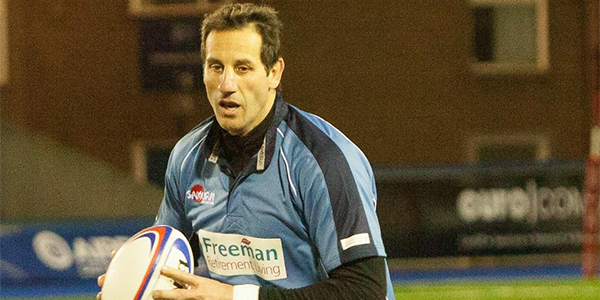 Born in Marseille, he played on the back and second rows. He began his career with Nîmes and then joined the FC Grenoble Mammouths team with whom he played in the final of the 1993 French Championship. He also played for Montpellier, Bristol and finally Brive and Bègles-Bordeaux. He has 16 international caps for France.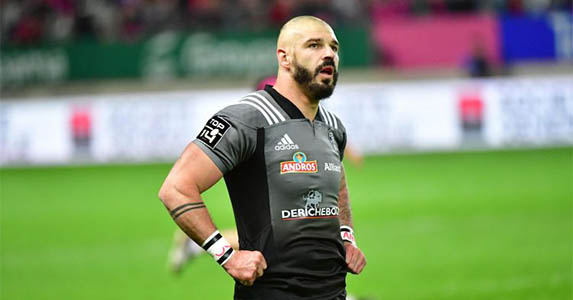 Born in Castres, he began his career in 2007 as a fullback with the Olympic Castres. He will then join SC Albi where he will become the goalscorer. He will participate in the rise in Top 14 of the Albigensian club. From 2010 he will join RC Toulon for 2 years where he will replace Jonny Wilkinson in the role of scorer. In June 2011, he took part in the French Barbarians' tour in Argentina. Benjamin will then join several clubs including Racing Métro 92, Stade Rochelais, CA Brive, AS Béziers and Castres olympique.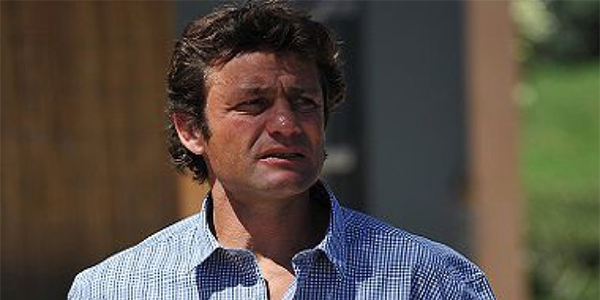 Born in Hyères, he played as centre. After a career in Toulon, Stade Français and Clermont as a player, he became coach of the RCT back rows in 2007, was French Champion in 1998 and 2000 with Stade Français and European Cup finalist in 2001. He had 13 caps in the French national team.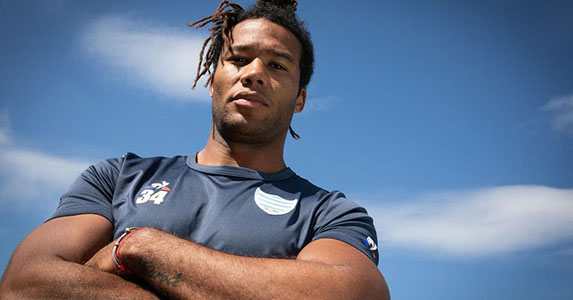 Born in Biarritz, after 9 years spent at Biarritz Olympique, his formative club, he joined Racing 92 as a winger. He played two tournaments with the French Rugby Sevens team and then in 2014, Teddy joined the French Rugby XV team, he won 16 caps, all of them as the first choice player.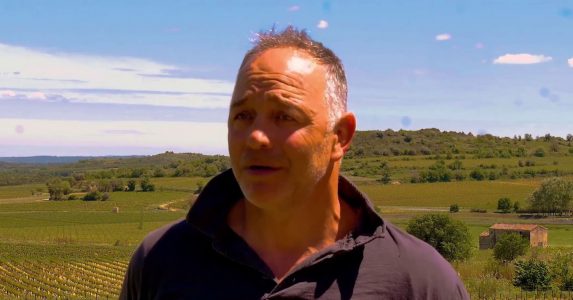 Trained in Pézenas but born in Béziers, where he spent his entire career as a prop. Between 1990 and 1995, he won 18 caps for the French national team and took part in four Six Nations Tournaments. He then went on to coach at Béziers and Agde.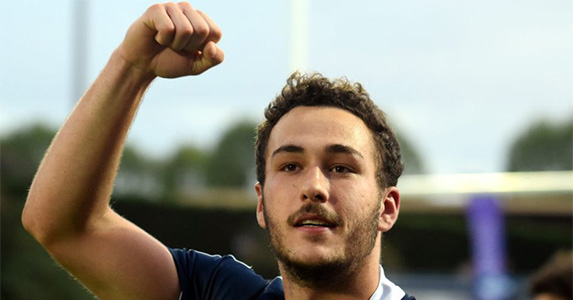 Born in Cannes and trained in Grasse, he plays as fly-half for SU Agen, on loan from LOU which he will be returning to next season. An Under-20 international, he is one of French rugby's great hopes.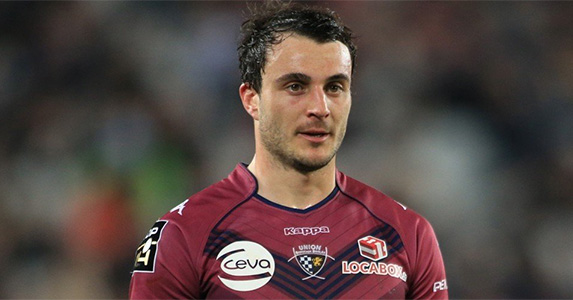 Born in Bazus-Aure and trained by CO Saint-Lary-Soulan, he started his professional career in Perpignan. He has 4 international caps and is currently playing as a fullback or winger with Union Bègles Bordeaux.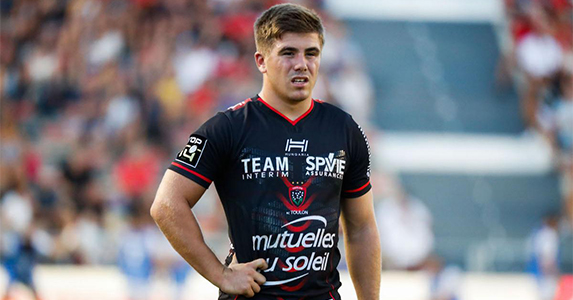 Born, trained and playing in Toulon, the opening half, double world champion under 20, is one of the greatest hopes of French rugby.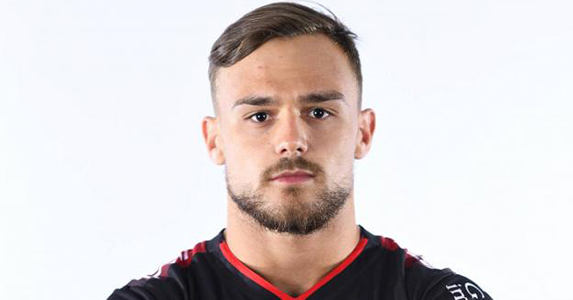 Born in Le Brusc and trained at La Seyne, he plays third line at the Rugby Club Toulonnais. He is French Espoir champion in 2019.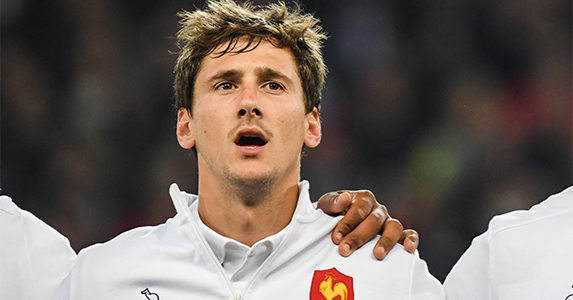 Scrum-half native of La Teste-de-Buch, it is formed by the club of Parentis-en-Born. Before joining the RCT, he played at the Union Bègles Bordeaux for 10 years in youth and pro. International, he already has 36 team selections from France. He is one of the world references in his position.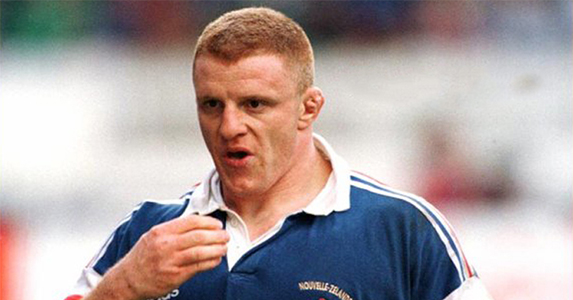 A native of Aubagne, he played in the French team and played as a hooker and a pillar at RC Toulon and CA Bègles Bordeaux in particular. He has 13 selections and won the Grand Slam in 1997 and the title of French Champion in 1993 with the RCT.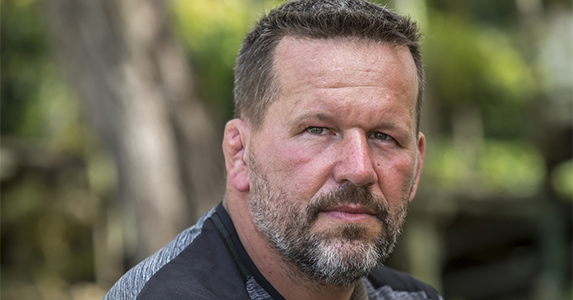 Born in Toulon, Christian is a former French international rugby player who evolved into a pillar. He played in his career with, among others, the Toulouse Stadium, the Blues (he will be the first French player to compete in the Super 12). , the SU Agen and the Gloucester RFC. In November 2004, he was selected with the French Barbarians to play against Australia. In 2017, he was appointed Director of Development of Provence rugby. Then in December 2017, he was named forward coach of the France B under-18 team. Rugby consultant for Eurosport since 2014 and for TF1 in 2011 and 2015 (World Cups).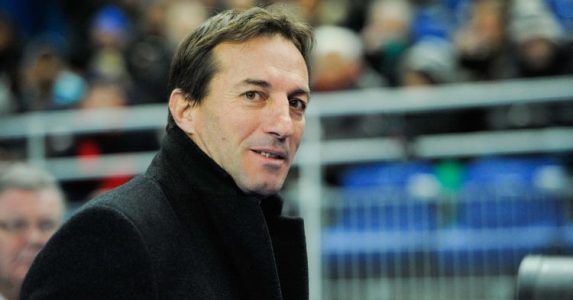 Born in Tonneins, a true Rugby legend, Philippe is a French international player who has played in the position of three-quarter center. Fast, physical and technical at the same time, an accomplished tackler, considered the best three-quarters center of the world for almost a decade, he is notably the first player in the history of world rugby to total 111 international selections, He's the second most successful player in French rugby history.. After playing more than 16 years at SU Agen, In 1996 he will take the direction of England for 2 season at Saracens where he will win the Cup of England in 1998.
When I go to bed, I want to feel like I've done absolutely everything I needed to do to keep my life moving forward.
(Jonny Wilkinson)
If you're never under pressure in your life, you'll never achieve anything.
(Dan Carter)
The secret to a performance is the result of all those training sessions. Success is something that has to be earned, and for that, you have to work.
(Mathieu Bastareaud)
I don't believe in magic. I believe in hard work.
(Richie Mc Caw)
Training and being dedicated to your work are the most important things for success.
(Brian O'Driscoll)
The only solution is to work hard. If you do that, you'll have more success than failure.
(Antoine Dupont)
During his week of high level internship at the International Rugby Academy, the intern will, in addition to being coached by experienced educators and renowned quality coaches, advised by current and former professional players. Many of them were kind enough to send you a short video clip and we thank them.